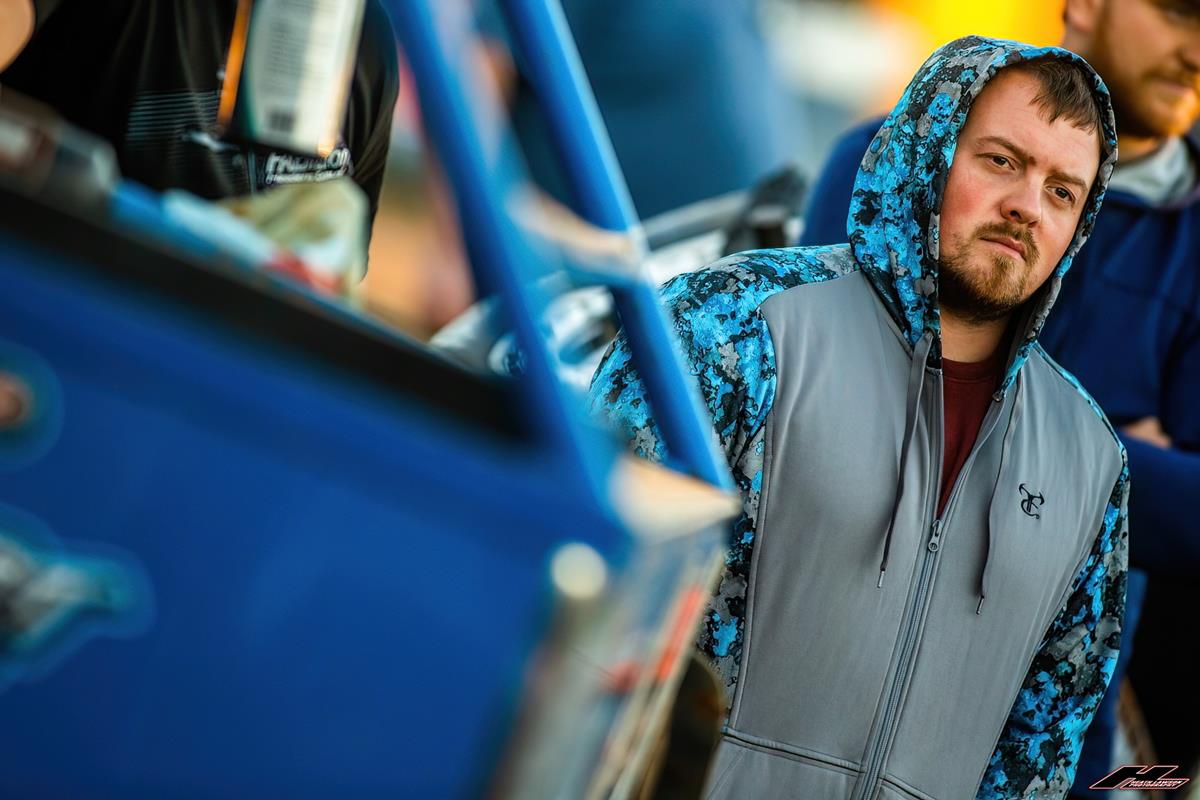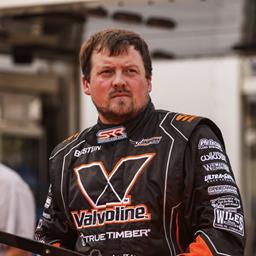 10/8/2022
Brandon Sheppard
---
BShep rallies to Top-10 finish in Tar Heel 53 at Tri-County; fifth at TST
It was a week of firsts for Brandon Sheppard behind the wheel of the Rocket1 Racing / Valvoline / Seubert Calf Ranches No. 1 Ace Metal Works / XR1 Rocket Chassis / Durham Racing Engine Super Late Model. (Heath Lawson photo)
He entered his first-career North Carolina's Tri-County Racetrack event on Thursday night with the Castrol FloRacing Night in America before making his debut at Alabama's Talladega Short Track on Saturday night.
Thursday's outing was thwarted by a flat tire, while battling for the lead. Meanwhile, Sheppard registered a fifth-place finish on Saturday night at the track known as, "The Hornet's Nest."
"Not very often do I go to track's I've never been to, much less two in the same weekend," Sheppard said. "Tri-County (Racetrack) is a really cool little place, and I was starting to figure it out with every lap. We were in contention for the win until a flat tire got us. Then on Saturday we finished fifth at Talladega (Short Track). Not a bad weekend, but now we are focused on this week's event. There's some big money on the line between 411 (Motor Speedway) and the Dirt Track (World Championship) and we're ready to chase big checks."
Making his first ever start at the ¼-mile oval, Brandon Sheppard entered the Rocket1 Racing No. 1 Late Model into battle at Tri-County Racetrack (Brasstown, N.C.) on Thursday evening for the 17th running of the FK Rod Ends Tar Heel 53.
Drawing 35 Late Models for the eighth stop of the Castrol FloRacing Night in America miniseries, Sheppard qualified second-fastest in his group before placing first in his heat.
Earning the third-starting position for the $22,022-to-win A-Main, Brandon overtook Garrett Alberson for second on lap 17 and closed in on race-leader leader Carson Ferguson but a flat tire on lap 38 sent him into the infield pit area. He rebounded from the tail to finish ninth in the 53-lapper.
With the Lucas Oil Late Model Dirt Series (LOLMDS) on Saturday evening at Talladega Short Track (Eastaboga, Ala.), Sheppard outran Spencer Hughes in his heat race to pick up the eight-lap victory. With $15,000 on the line in the feature, Brandon registered a fifth-place finish.
He followed Tim McCreadie, Ricky Thornton Jr., Dale McDowell, and Garrett Alberson across the line.
Brandon resides first in the latest Castrol FloRacing Night in America point standings and second in the LOLMDS chase.
Full results from the weekend as well as the latest standings are available at www.FloSeries.com and www.LucasDirt.com.
The upcoming week opens with a $22,022-to-win Castrol FloRacing Night in America event at 411 Motor Speedway (Seymour, Tenn.). On Friday and Saturday Sheppard will enter the final Lucas Oil Late Model Dirt Series (LOLMDS) events of the 2022 campaign with a trip to Portsmouth (Ohio) Raceway Park for the $100,000-to-win Dirt Track World Championship. Sheppard is a four-time DTWC winner.
Back to News