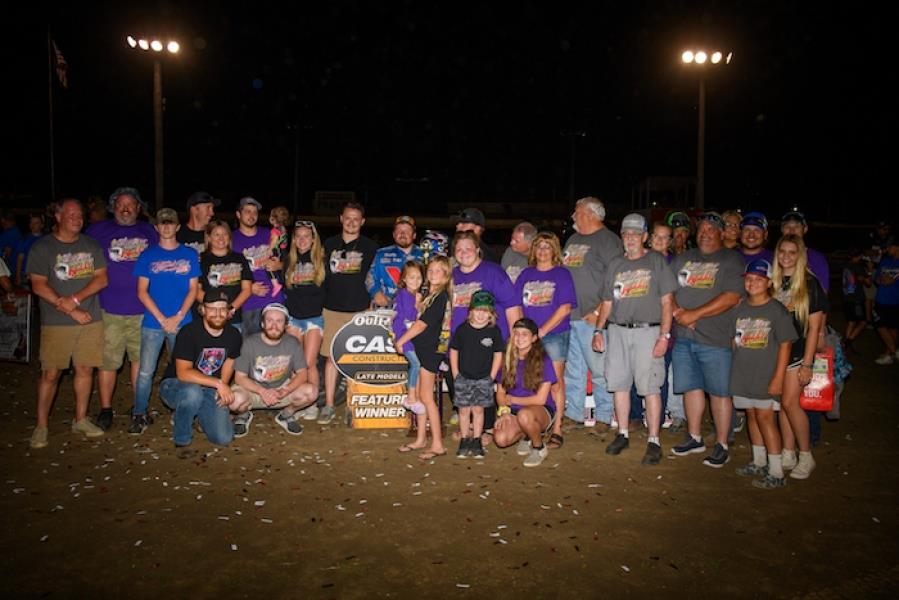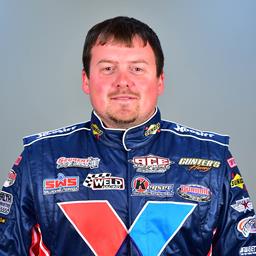 6/26/2022
Brandon Sheppard
---
Sheppard becomes winningest WoO driver with Jacksonville triumph
Brandon Sheppard made history on Sunday night in his family-owned Dennis G. Woodworth Attorney at Law No. B5 Valvoline / TrueTimber / The Goddard School for Early Childhood Development / Pro Power Racing Engines / XR1 Rocket Chassis Super Late Model. (Jacy Norgaard image)
The Illinois driver rallied to the lead on lap 27 and never looked back en route to his 79th career World of Outlaws (WoO) Case Late Model Series triumph, which makes him the all-time winningest driver in series history. He earned $10,000 for his ninth win of the 2022 campaign.
"It's amazing to be here in front of the hometown crowd, being 15 minutes from the house," Sheppard said in victory Lane. "Getting this win for my dad and my grandpa means the world to me and I know it means the world to them."
Fresh off a Top-5 finish in Saturday night's Firecracker 100 finale at Lernerville Speedway in the Rocket1 Racing entry, Brandon made the long overnight trek back to Illinois to enter his family-owned No. B5 Late Model into battle at Jacksonville Speedway with the World of Outlaws Case Late Model Series.
With a heat race victory sending him to the redraw, Brandon received the fifth-starting position for the Wild Man Kelly Classic A-Main. Tracking down early race-leader Shannon Babb on lap 27, Sheppard paced the field for the remainder of the 40-lapper to capture his ninth win of the season, which came ahead of Babb, Shane Clanton, Tanner English, and Jason Feger.
With the $10,000 payday, Brandon is now the winningest World of Outlaws competitor with 79 career victories.
Full results from the event are available at www.WoOLMS.com .
He also enjoyed a successful weekend of Lucas Oil Late Model Dirt Series (LOLMDS) competition with a fourth and tenth-place finish in preliminary action for the 2022 edition of the Firecracker 100 at Lernerville Speedway (Sarver, Pa.) before racing to a fourth-place finish in the finale aboard the Rocket1 Racing No. 1 Super Late Model.
Brandon continues to lead the latest LOLMDS standings and will embark on four nights of series competition this Thursday-Sunday. Action opens with the $15,000-to-win Ralph Latham Memorial on Thursday night at Kentucky's Florence Speedway.
Friday will be highlighted by a $12,000-to-win program at Portsmouth (Ohio) Raceway Park, and on Saturday and Sunday the Freedom 60 is set for Muskingum County Speedway (Zanesville, Ohio). The doubleheader will see the field divided into triple $3,000-to-win features on Saturday followed by a $30,000-to-win finale on Saturday.
For more information on the races as well as the latest series standings,, please visit www.LucasDirt.com .
Back to News